Dear Dr. Hart,
I just wanted to thank you for taking such good care of my babies. I am very grateful for your kind and gentle bedside manner with Alley and Bella. I was so impressed with you, that I have referred you to my friends. I do not do this lightly. Pets are family members and it is so very personal and important that our pets feel comfortable with their veterinarian. I am so pleased and will continue to use your services and will also continue to refer you to my friends and family. It is also important to tell you that your fees are so reasonable, it is nice to be able to call on you and feel confident that the service is excellent and the cost is so inexpensive. Alley and Bella thank you too!
Kathleen Carfagno
Feather Sound News, and Beyond
Serving Select areas of Pinellas County






Hi Dr. Hart,

I can't adequately express my deep appreciation for your loving care that you provided for our sweet dog, Duchess. Duchie has been a joy to us since she came to our home a couple of months ago and we were so grateful we were able to provide her with a home and lots of love in her last days. Again, thank you so much. I only hope we are able to return the kindness.

Love Dawn Sexauer Ladd and Eddie






Dr. Hart,

Thank you so much for your repeated kind assistance with our rescues.

Andrea Wells







Dear Dr. Heart,

I've had such a great day! I walked 3 miles with my Dad! He said I COULD have gone further! Thank you for my new medications to help me feel better!....not worse. I love you because you are HEART and I am FAITH. Here's a picture of me today! My ears are so perked and my coat is shiney.

Thank you,
Love, Faith (Liz and Mike Pereiro)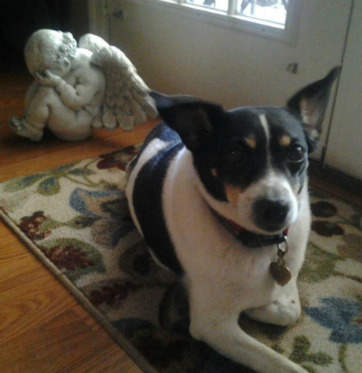 Dr. Hart: You are an amazing person. Your passion for animal welfare is an inspiration. Thanks for all you do for your patients and our community!
Dan Hestor







You're the best Vet with Hart, Hillary!
Trevor Chin






Hi Dr. Hart,
First, I want to thank you for the beautiful sympathy card you sent. Lacy was very much loved by all my family and was a great companion. I am sure we will meet at the Rainbow Bridge in the future.
Again, I want to thank you with all my heart for all you did to try and help Lacy, she was worth every minute. It gave my heart comfort that Judy and James were with her, petting her and talking to her, and that she was not alone. She is being cremated and her remains in a little house will be returned to me soon. So she is going to still be with me.
Gloria Alonzo